Peru Library offers patrons two collections for borrowing eBooks and eAudiobooks; the eRead Illinois and OMNI catalogs. You will need the barcode and PIN from your Peru library card to use either collection.
---
eReadIllinois has nearly 30,000 eBooks and eAudios. You may borrow 5 books at a time and have 5 outstanding holds from eRead Illinois. Download eReadIllinois' app – the Axis360 app in the Apple App Store or Google Play.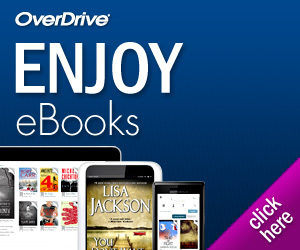 ---
The library participates in OMNI, a group of 70+ libraries offering downloadable books to our patrons. OMNI has over 25,000 titles available for borrowing. With OMNI borrow up to 5 eBooks and/or eAudios at a time, with a maximum of 12 per week. To use Omni, download the Overdrive app from the Google Play Store and the Apple App Store.