Find Peru Library Teens on Facebook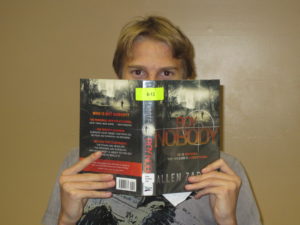 Reading, talking, snacking – what could be better? Join the teen's only book club where we choose one (sometimes two) for the book of the month.
We meet on the 3rd Thursday of the month at 3:30 in the library meeting room. Snacks are provided and new members are always welcome.
Hold your hippogriffs and join us for our Harry Potter book and movie discussions held May – November. Each month we'll explore a different book and talk about the names, relationships, deaths, wizards vs muggles, fan theories, and much more!
Mark your calendar and join us in the lower level of the library on May 18, June 15, July 20, August 17, September 21, October 12, & November 16