As a library district, our 7-member board of trustees governs the library. Board members are elected at large from residents within the library district for 6-year terms. Trustee elections are held in odd-numbered years. Board members are not compensated for their service to the District. Trustees derive their authority and responsibilities from state law, 75 ILCS 16/ Public Library District Act of 1991.
Our current board is
Michael Watts (President)
Douglas Olivero (Vice-President)
Jean Carter (Secretary)
Linda Hiltabrand (Treasurer)
Mary Lindenmeyer
Larry Sittler
Bo Windy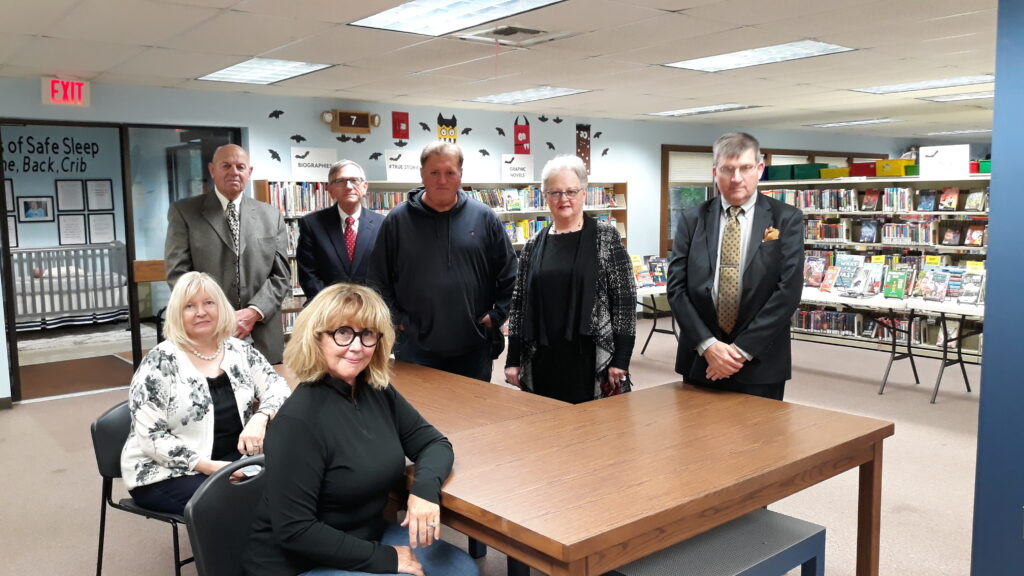 The library board may be contacted at board@perulibrary.org
Meeting Dates for Fiscal Year 2022-23
July 14
August 11
September 8
October 13
November 10
December – no scheduled meeting
January 12
February 9
March 9
April 13
May 11
June 8
The library board meets 11 times each year, monthly except for December. Their meetings are on the second Thursday of the month, beginning at 6:00 p.m. Board meetings are held at the library and are open to the public.
The board's agendas and minutes are posted at the following links. Printed copies of the board packet are available upon request.