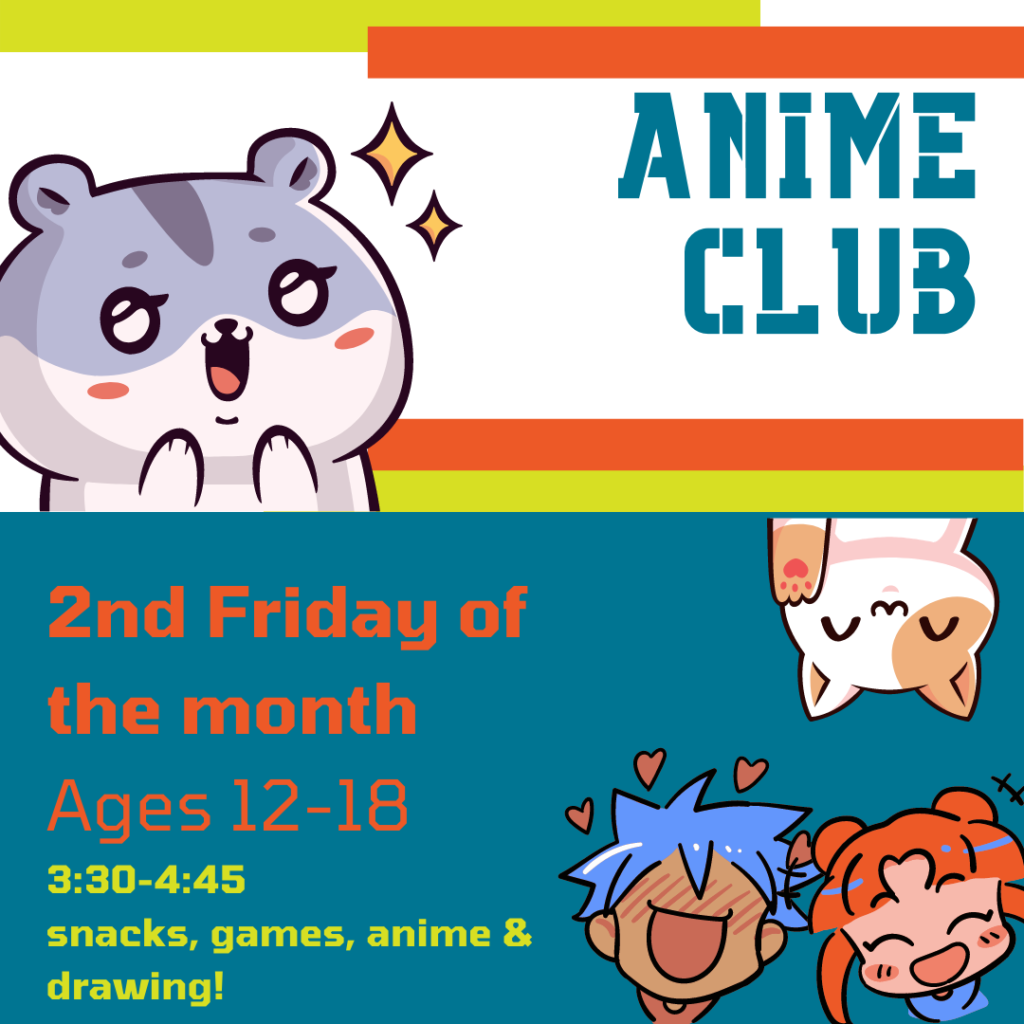 The Teen Anime Manga Club meets from 3:30-4:45 on the 2nd Friday of the month in the lower level of the library.
We discuss everything otaku, share original mangas, watch new anime, play games, & help plan the Peru Library annual Animinicon.
New members are always welcome.
Stop by the library and check out the new manga in the teen area. We also have current issues of Otaku USA.