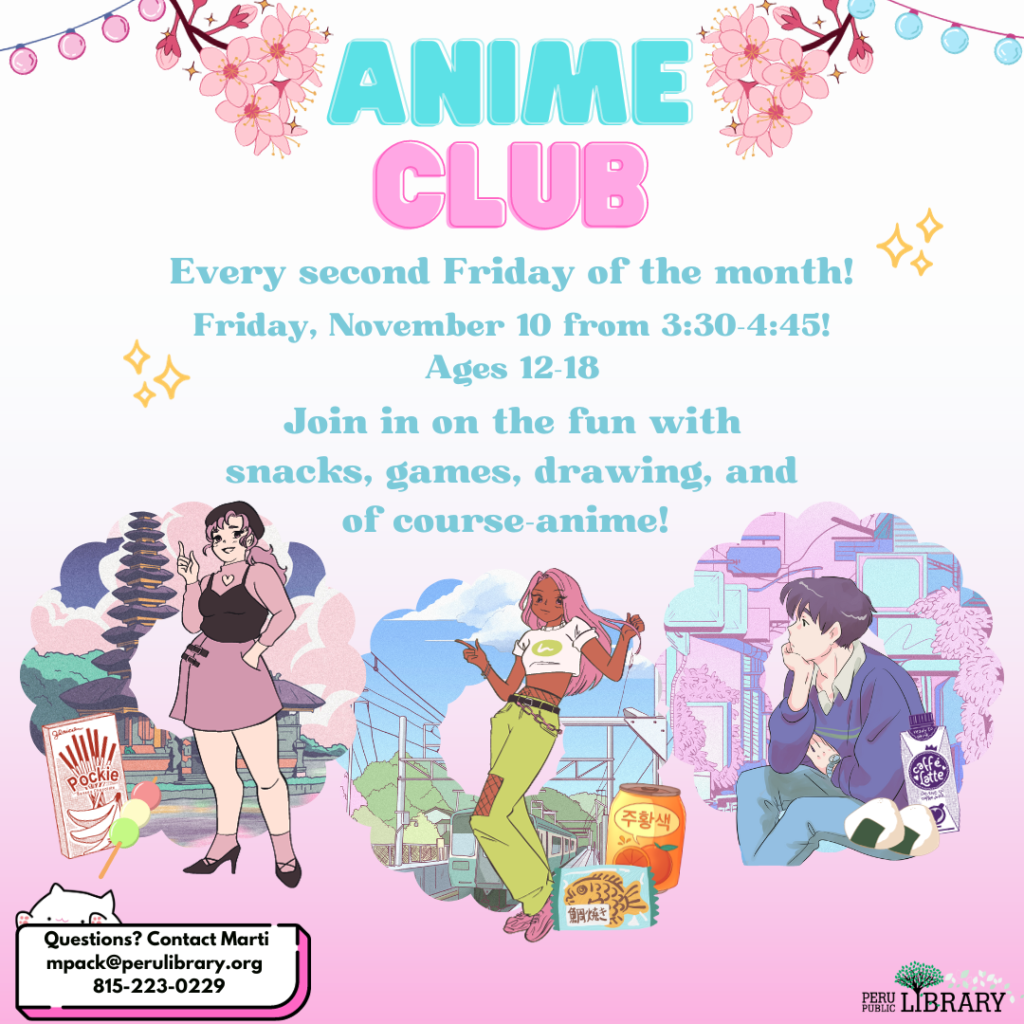 The Teen Anime Manga Club meets from 3:30-4:45 on the 2nd Friday of the month in the lower level of the library.
Join us for snacks, games, friendship and so much more. If you have any questions, contact Marti Pack at 815-223-0229 or [email protected]
New members are always welcome.
Stop by the library and check out the new manga in the teen area. We also have current issues of Otaku USA.