Our Youth Services, located on the library's lower level, offers books, classes, activities, and events for children birth through age 12 in a fun and welcoming environment.
The youth collection has over 10,500 books that are leveled according to the accelerated reader. From picture books, to sight word reader kits and beginner readers that  support the reading efforts of our beginning readers  to chapter books, junior novels and graphic novels there's something for everyone.  The library has a growing collection of non-fiction books perfect for all ages. Our kits are especially popular, too. Baby Sprout and Little Sprout Backpacks with developmentally appropriate learn and play toys for children birth to three years are available for take home.  Our kindergarten readiness kits, Launchpads and learn and play games help prepare children for Kindergarten. 
Stem Kits and take home story kits are the newest addition to the library's collection for children. Each take home kit includes 3 picture books and a related craft all in a take home tote.  Additional crafts are supplied for each child in the household.  One kit per family at a time.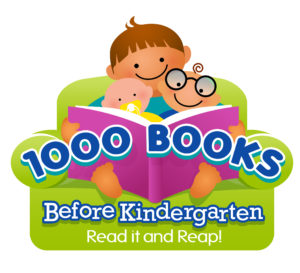 The Peru Public Library participates in the 1000 books before Kindergarten program to encourage reading, word recognition, and build family togetherness.
1000 Books before Kindergarten is self-paced, starting at any age before the child begins Kindergarten. And best of all – books read multiple times, count multiple times!
We also provide weekly and semi-monthly programs for area children.