Our Youth Services, located on the library's lower level, offers books, classes, activities, and events for children birth through age 12 in a fun and welcoming environment.
The youth collection has over 10,500 books that are leveled according to the accelerated reader. The collection has parenting books, kits, Launchpads, Sight word reader kits, easy readers, graphic novels, and, of course more.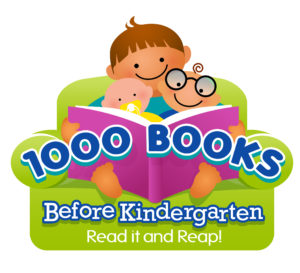 The Peru Public Library participates in the 1000 books before Kindergarten program to encourage reading, word recognition, and build family togetherness.
1000 Books before Kindergarten is self-paced, starting at any age before the child begins Kindergarten. And best of all – books read multiple times, count multiple times!
The library offers self-paced Reading Challenges using the Beanstack platform. To participate in the current challenge, visit perulibrary.beanstack.org
We also provide weekly and semi-monthly programs for area children.